Creat green spaces at home. Here are some simple ways of using plants in your home. Cherish nature in your rooms.
Sometimes the simple things are the best — wine bottles, wooden objects, copper pipes, anatomic hand together with a plant.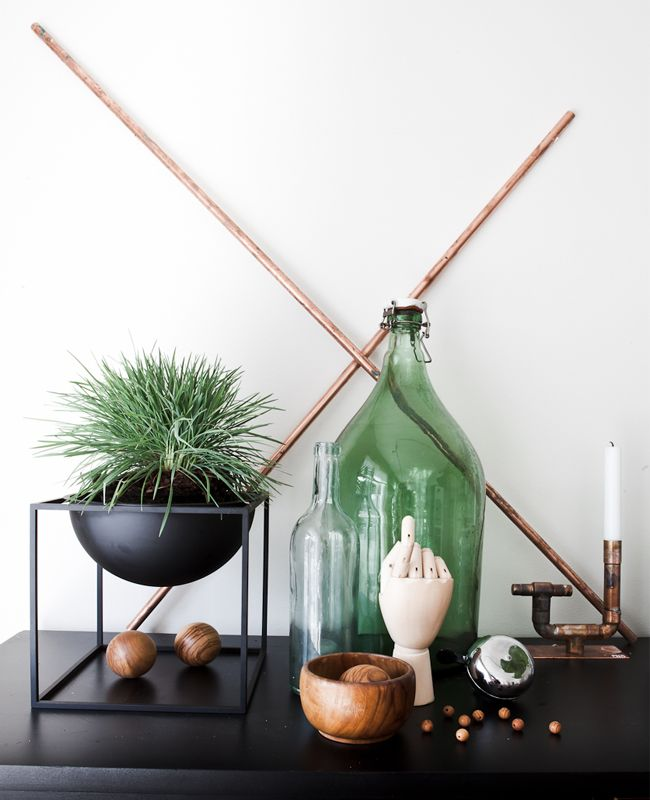 Photography: house and hold
Here you see string shelves and greenery.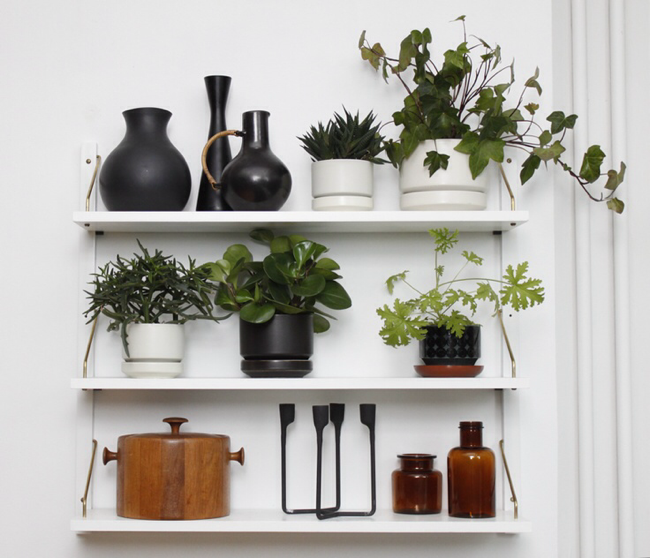 Photography: cinoh
A still life interior decor with plants in ceramics and pharmacy bottles.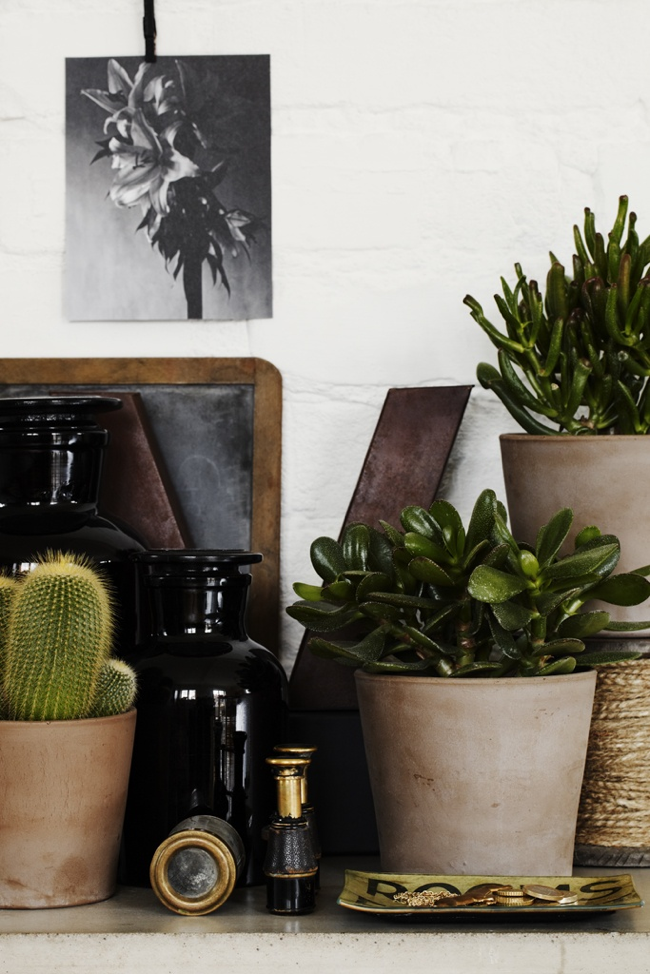 Photography: anna gillar