Many flowers have a main season. I've some ideas for you to decorate for the season. Look to the beautiful arrangements with early spring flowers.
I like the pretty pink tulips. A favorite flower of mine.
Photography: monaco
Snowdrop is a early blooming flower. Here you see snowdrops under a cloche. This is a nice idea to decorating inside and under glass.
Photograpy: pinterest
For a spring perfume in your home use a hyacinth together with a fragrant and festive christmas rose.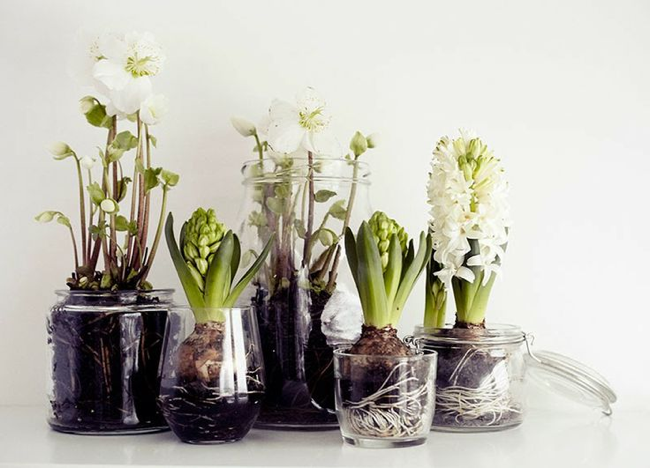 Photography: maria victrix